The highlights of the Foundation La main à la pâte's international seminar
Events
16/12/2022
The XIIIth edition of the Foundation La main à la pâte's international seminar, which took place from December 5 to 9 in Paris, came to an end!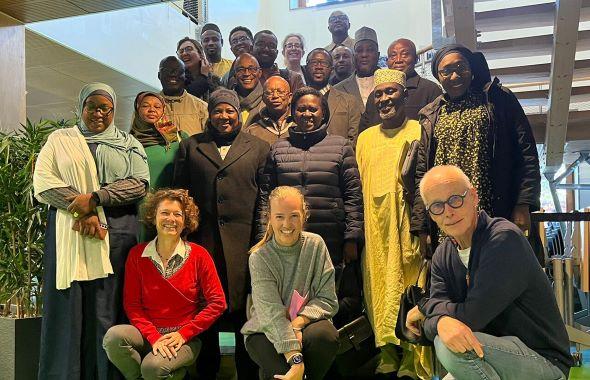 The Foundation is pleased to have brought together its partners from 10 countries in Sub-Saharan Africa for this week focused on the professional development of future trainers and science trainers with whom La main à la pâte is accustomed to collaborating in the framework of cooperation projects.
Among the highlights of this event dedicated to science teaching in schools:
Thematic workshops on different axes developed by the Foundation such as the use of resources and the implementation of manipulations in class, introduction to the L@map platform and the use of videos for teacher training, the organization of school events around science, workshops on health-related themes and on evaluation.
Scientific conferences with researchers and experts: 
- A round table on the issues surrounding the promotion of quality science education in education cooperation projects with the Agence Française de Développement, Expertise France, France Education International, the APPRENDRE program and the DREIC
- A pedagogical conference on the Competency-Based Approach in Africa by Dr. Thibaut Lauwerier from the University of Geneva
- A symposium for the bicentenary of Louis Pasteur organized by the Academy of Sciences and the French Academy
Time for exchange and co-construction with the participants: Sharing of experiences and presentations by participants on their actions in favor of science education, development of useful tools for the implementation of the investigative approach, exchanges on current and future cooperation with the Foundation.
A big thank you to the participants for their enthusiasm and their motivation to act in favor of science education in their country and to our colleagues and partners for their support and accompaniment in the implementation of this meeting!
Découvrez L@map, la plateforme de formation en ligne pour les professeurs du premier degré et du collège. 
En savoir plus