IDOS Network: Review and outlook for STEM education
Life of the Foundation
10/11/2023
On October 9 and 10, representatives of the six member organizations of the IDoS (International Dialogue on STEM Education) network - including Fondation La main à la pâte and OCE - met in Helsinki, Finland.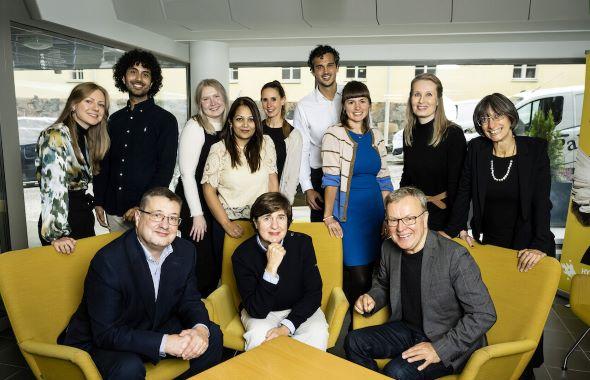 On this occasion, participants exchanged views on STEM (science, technology, engineering and mathematics) education in their respective countries. They also planned future publications on the central theme of "STEM education in the digital age".
Speakers at the meeting, organized by Finland's LUMA Center, included Stiftung Kinder forschen, Siemens Stiftung and the Smithsonian Science Education Center (SSEC) (virtually).
While STEM education is particularly highly valued in Finland, the situation varies from country to country. This is the case in Germany, France and the United States, where STEM education is losing ground. At primary level, STEM education is increasingly giving way to the teaching of basic skills (reading, writing, arithmetic). 
This observation highlights the growing shortage of pedagogues and teachers in the field of education, which all these countries are currently facing (with the exception of Finland, where primary education remains attractive to teachers).
Latin America, Africa and India: high-potential regions
According to Siemens Stiftung and OCE, STEM education represents a major economic challenge in regions such as Latin America, Africa and India. These regions are becoming increasingly aware of the importance of STEM education in gaining access to well-paid jobs and becoming competitive on national and international markets.

Similarly, climate change education (as part of STEM education for sustainable development) is increasingly included in school curricula, and is of particular interest in those countries suffering most from the impact of the climate crisis.
STEM education in the digital age: sharing best practices
In preparation for their forthcoming publication on "STEM Education in the Digital Age," participants gave an overview of digital STEM education in their respective countries and regions, focusing on the challenges and opportunities ahead. Strikingly, the use of Open Educational Resources (OER) is in vogue when it comes to making learning materials accessible to as many teachers as possible. This helps to achieve a high level of participation. Siemens Stiftung and OCE, for example, report high levels of use of their (OER) materials by their target regions in Latin America and Africa.


Another finding is that hybrid training (face-to-face and online) is very popular with teachers, according to participants. Ready-to-use materials, which can be easily used by teachers, are also in high demand.
Découvrez L@map, la plateforme de formation en ligne pour les professeurs du premier degré et du collège. 
En savoir plus