Publication of the first scientific article co-authored by IDoS members
Networks
10/07/2023
Discover the first scientific paper co-authored by five members of the IDoS (International Dialogue on STEM Education) network, Stiftung Kinder Forschen, Siemens Stiftung, Smithsonian Science Education Center, LUMA Center Finland, and the Office for Climate Education (OCE).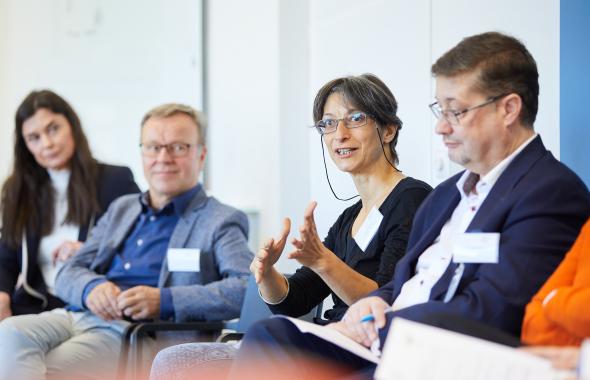 This article looks at the contribution of networks to the development and professionalization of STEM (science, technology, engineering and mathematics) teaching, in the service of innovative learning adapted to the challenges of an ever-changing world. By presenting five types of networks (resilience networks, scale networks, action networks, movement networks and learning networks), the article highlights the key factors that determine the success of a collaborative network, such as strategy, resources, adaptability, practices and the commitment of participants.  
As experts in the field, the network's six peers aim to support, on an international scale, those involved in pedagogical projects in the field, in order to increase the impact of their work for better quality science education. In drafting this article, the peers drew on scientific findings combined with their own experiences of successful collaborations, such as the networks of La main à la pâte Pilot Centers and Maisons pour la science in France.  
In 2023, IDoS members will focus on the theme of "STEM education in the digital age".
Découvrez L@map, la plateforme de formation en ligne pour les professeurs du premier degré et du collège. 
En savoir plus