Office for Climate Education (OCE)
The Office for Climate Education (OCE) is an organisation that promotes and develops climate change education, particularly in developing countries. It was created at the initiative of the Fondation La main à la pâte and climate scientists. In addition to the Foundation, four institutions are founding members of the OCE: the Institut de Recherche pour le Développement, Météo France, the association Météo et Climat and Sorbonne University.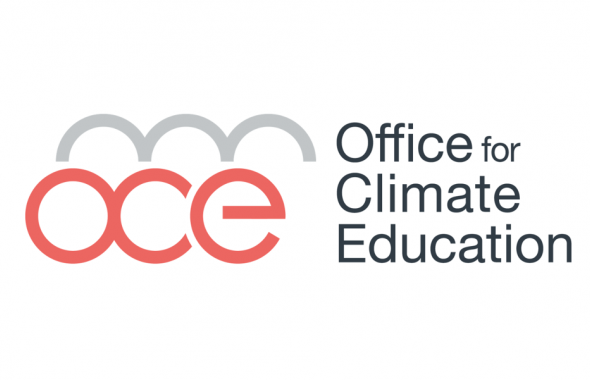 Educating young people about climate change : a priority
Resulting from the COP21, the Paris Agreement entered into force on 4 November 2016. It emphasised the importance of education, training and public awareness (Art.12). In the face of climate change, a considerable effort is required to ensure that the younger generations are equipped with the tools of understanding and analysis to protect them from preconceptions, ideologies or irrationality, and to prepare them to live and act with hope in a changing world.
This climate change education, which takes place in schools, middle-school and high schools, requires a multidisciplinary approach, centred on the climate sciences without ignoring the social sciences. Teachers, whose role is decisive in the success of such an educational project, need to be supported worldwide by the provision of quality teaching resources and professional development adapted to their country. The scientific community has an essential role to play in the construction and implementation of this offer.
 What is the OCE ?
Faced with this observation, many scientific institutions and NGOs met in September 2017 and decided to create an Office for Climate Education (OCE), officially launched on 16 March 2018 in Paris, in the form of a foundation sheltered by the Fondation La main à la pâte. Its objective : to organise scientific, educational and operational cooperation on an international scale for climate change education.
Production of educational resources
Professional development for teachers
OCE : international cooperation with a network of local and regional partners