Collaboration within the IDOS network
IDoS is a "network of networks" that was founded in 2020 to facilitate professional exchanges at international level between "peers" organizations committed to promoting high-quality STEM Education in their countries, for example by providing continuing professional development for teaching staff in early childhood education and care centers, after-school centers and elementary school. In a short space of time, IDoS has grown to include six counterpart organizations. Their common goal: to provide children around the world with high-quality STEM education and make them strong for the future, so that they learn to think critically and act sustainably.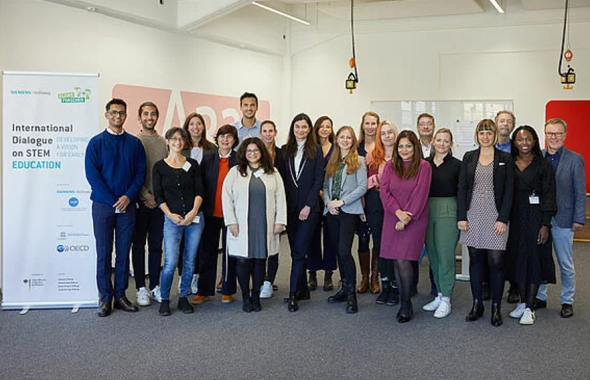 Since 2017, the Stiftung Kinder Forschen (The little Scientists Foundation), in collaboration with the Siemens Stiftung, has initiated an international dialogue to foster reflection and the sharing of expertise and knowledge around the future of early childhood education in science, technology, engineering, mathematics (STEM).
Following the organization of two international conferences (2017, 2019), the International Dialogue on STEM Education (IDoS) was born and has since refined its objectives and given itself the structure of an international network made up of members ("peers") which are heads of national and international networks in this field.
The Fondation La main à la pâte joined the network in 2022 as an IDoS peer, along with three other institutions: LUMA Center Finland, the Office for Climate Education and the Smithsonian Science Education Center.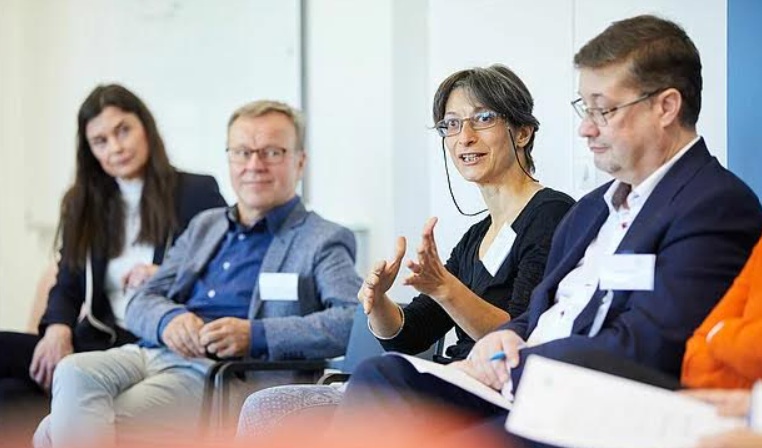 Together with the two Architects of IDoS - Siemens Stiftung and Stiftung Kinder Forschen – the IDoS peers aim to promote and foster the teaching of science, technology, engineering, computing and mathematics, contributing to the development and professionalization of quality early STEM Education. Through regular exchanges, they address pressing issues in STEM Education, with a focus on sustainable development, 21st century challenges and skills.
In this spirit, over the course of 2022, the six IDoS members committed to producing a scientific learning paper on "impact-oriented networks". The paper is titled "How can networks help encourage the development and professionalization of innovative early STEM Education in a changing world?". It shows the strengths and success factors of different forms of networks for STEM Education, based on both scientific findings and the case studies of each peer, compiled specifically for this publication. It is aimed at all those involved in education who want to increase their impact and learn about the factors influencing the success of networking.
> Find out more about IDoS and its peers
> Summary of the Paper
> Read the paper
> [News] La main à la pâte Foundation and the Office for Climate Education join the international IDoS network