La main à la pâte Foundation and the Office for Climate Education join the international IDoS network
Networks
20/04/2022
In 2017, the German foundations Haus der kleinen Forscher and Siemens Stiftung launched the IDoS (International Dialogue on STEM Education) initiative. After two conferences organised in 2017 and 2019, the objective is now to create an international network to promote the exchange of good practices in a spirit of sharing around science education in primary school, in the service of sustainable development.
After the Smithsonian Science Education Center (USA) joined the network, it is now the turn of the Fondation La main à la pâte and the OCE to join the international network.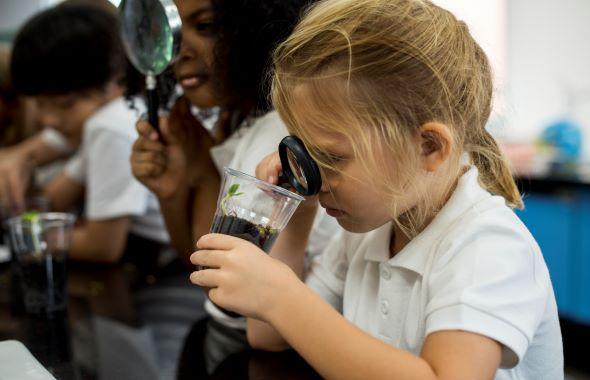 Climate change, sustainable development, fight against poverty... faced with the similarity of the challenges facing all countries in the world, science plays a fundamental role in understanding and finding solutions to the major issues of this century. By sharing this state of mind, the stakeholders in this network are carrying out this educational project in order to make all children future actors in these challenges and in living together.
This project is in line with the international approach intrinsic to the Fondation La main à la pâte. Since its inception, the Foundation has collaborated with more than 50 countries, notably through its annual International Seminar and numerous training and exchange projects.
> To find out more about the IDoS network
 > To find out more about the international action of the Fondation La main à la pâte
Découvrez L@map, la plateforme de formation en ligne pour les professeurs du premier degré et du collège. 
En savoir plus