Academy of Sciences produces 'Eight Climate Conversations' video series to educate youth about climate change
Networks
18/02/2022
The COP26 in Glasgow, which has just ended, proved once again the involvement of youth in the fight against global warming. In this context, the French Academy of Sciences is making available eight videos entitled Eight Conversations on Climate to help middle and high school teachers educate about climate change through a scientific approach. The Office for Climate Education, created at the initiative of the Fondation La main à la pâte and the scientific community, and the Observatoire de Paris are also partners in this operation.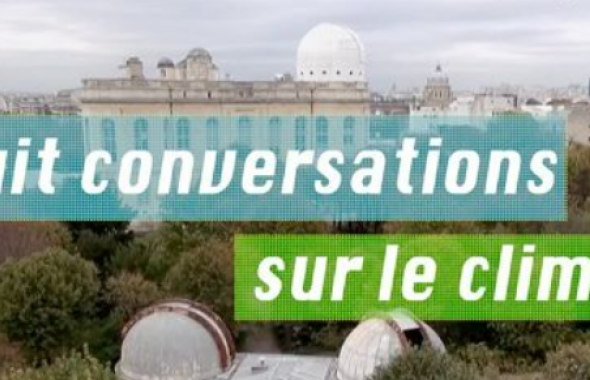 Based on an open dialogue between a scientist and four young people about climate science and societal issues, these videos have been designed to encourage exchanges of views and debates in classes (4th, 3rd and high schools). They can also be used by associations and municipalities in the framework of 'climate' animations.
The first four videos are now online on the Academy of Sciences' website and Youtube channel: Earth's climate with Hervé Le Treut, Past climates with Jean Jouzel, Biodiversity with Isabelle Chuine, Ocean with Jean-Pierre Gattuso. Four others will follow and will be accessible throughout the lessons: Projections into the future with Christophe Cassou, Energy and climate with Didier Roux, Ecological transition and development with Céline Guivarch, Climate and global crises with Valérie Masson-Delmotte.
Découvrez L@map, la plateforme de formation en ligne pour les professeurs du premier degré et du collège. 
En savoir plus