South Africa: Inquiry-based Science Education Training at the primary level
The Foundation La main à la pâte is involved in a project to train teachers in inquiry-based science education at the primary level in five provinces of the country.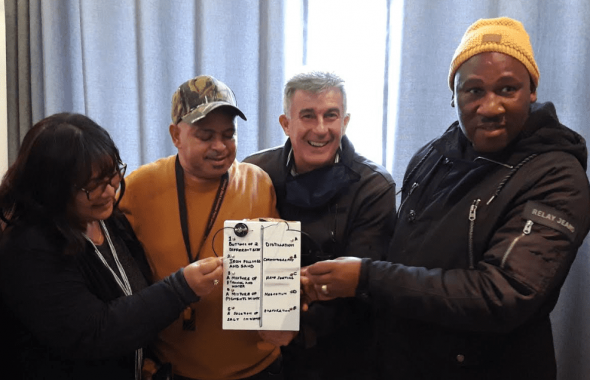 Objectives
Since 2022, the Foundation La main à la pâte has been collaborating with the French Embassy's Cooperation and Cultural Action Service in the implementation of a project to improve the quality of science teaching in South Africa, led by the Department of Basic Education (DBE) through training inquiry-based science education approach to teaching science in elementary school (grades 6 and 7). This new project follows a pilot intervention that was conducted in ten elementary school in Gauteng between 2013 and 2015 and now targets five of the country's nine provinces - Eastern-Cape, Free State, Kwazulu-Natal, Limpopo, North-Cape.
Our work
The experts mobilized by the Foundation La main à la pâte carried out an initial training session in June 2022 with some thirty trainers in order to raise their awareness of the inquiry-based approach before they implement it themselves. A second training session is planned for the 2022-2023 academic year, as well as follow-up meetings with the beneficiaries to ensure that the training's achievements are sustained.